Join the Club!
Membership Requirements:
The Aloha Spirit flows within.
A Sense of Humor that flows without.
A Stoke for surfing and the ocean.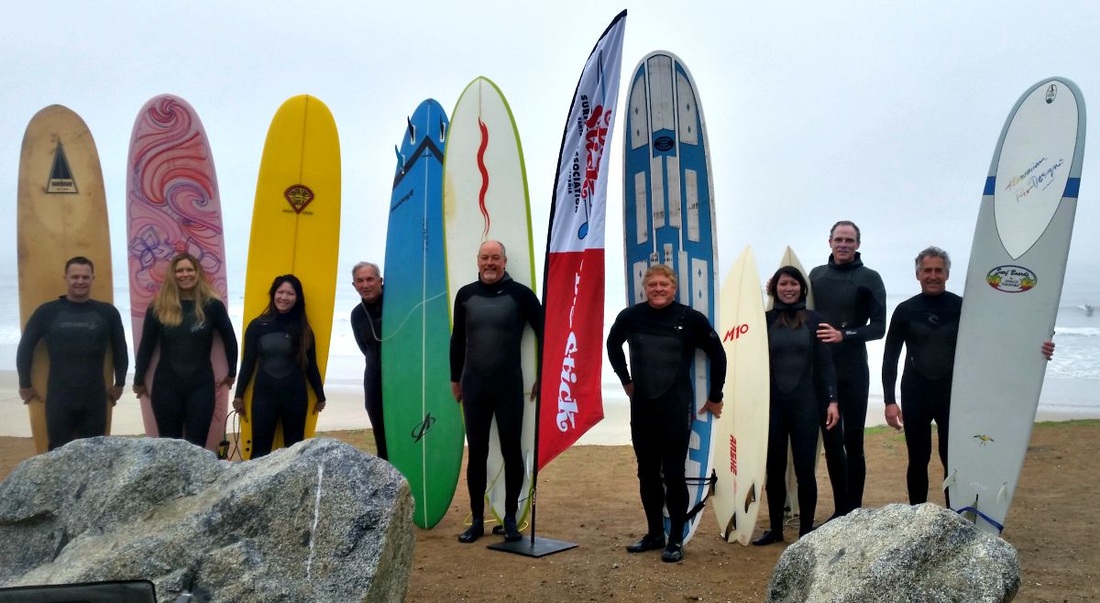 If you'd like to join our friendly group of surfers of all ages:• Download and fill out the application and return to our P.O. Box.• Start having fun;

Attend three Big Stick events so we can get to know each other: club surf sessions, meetings, movie nights, scrimmages, Logjam!, contests, etc. Check the event calendar and join us at an upcoming event or contact us via email to learn more.

• Pay dues.

(See below for details.)

• Share a personal surf story at a club meeting.• And get sworn in by the Club Kahuna!

Dues

Big Stick Surfing is a 501(c)(7) non-profit supported and run by volunteers. Your dues are very important because they make possible ongoing club activities! Dues are collected each year by January 31st or when you apply for membership. If paid after November 1st, they will be applicable for upcoming year.

$35.00 per individual or family membership, $20 for seniors (65 and over), $15 for single members under 16.

Send check made out to Big Stick Surfing Association to: BSSA, P.O. Box 2822, Santa Cruz, CA 95063-2822. Or use our handy Paypal link below (be sure to let us know you sent money!)

If you would like to pay for more than one year at a time, or more than one person's dues, you can choose your quantity on the Paypal page after clicking the button below.

Contributions
The club gladly accepts contributions as well. We actively seek sponsorships for the
Logjam!
, an event that provides an opportunity for promotion and advertising. Please consider making a tax deductible contribution to promote your business or service through this event. You can make a contribution to the club, or sponsor the 2016 Logjam! right now through Paypal: