Big Stick Surfing Association

​The Big Stick Surfing Association (BSSA) is a family-oriented social surf club in Santa Cruz, California, USA. Our love of the ocean and surfing binds us together to provide service to the community and have fun.


All Hands Surf! Big Sur Surfari!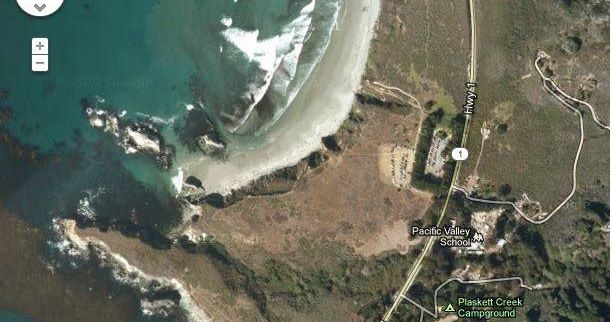 Big Sur Surfari!
Big Stick has reserved a group campsite at the Plaskett Creek Campground for the ridiculously low price of $15/person for the entire four day weekend!

​Stay for 1 night, 2 or all 4 - it's still $15.

We can fit up to 40 people and 10 cars.
(Offsite parking available if we have more.)
There are still a bunch of spots,
so invite some friends!
The good news is that the Pfeiffer Canyon Bridge reopens Oct. 13th! Which means getting there and back should be a breeze!
Reserve your space, $15 per person.
Email info@bigsticksurfing.org to sign up
---
In Memoriam-Bill Wigginton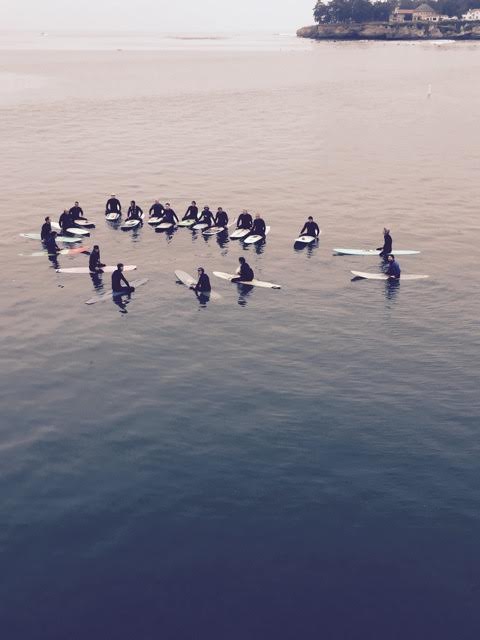 On June 25th, 2017 the Wigginton family invited the Big Stick Surfing Association to hold a memorial paddle out for our friend and loyal BSSA member Bill Wigginton. Below is a beautiful memorial speech written by BSSA member Gary Silberstein.
"
Bill Wigginton's paddle out.6-25-17
About fifteen Big Stick's rallied and paddled out next to the Santa Cruz Wharf at

9am

under gray skies to give beloved Big Stick member, Bill Wigginton, a surfer's sendoff. We made our circle just beneath the Lifeguard Tower, while Bill's wife, Joanne and other family and friends gathered on the wharf above us.
Bill was a Marine and we were deeply touched when two of his brothers-in-arms in full dress uniforms stood at attention behind a large American flag as one Marine played taps. Not a one of us was unmoved as the sad notes echoed over the rolling grey swells. As the last trumpet notes died away Bill's daughter, Cynthia, sounded three mournful calls on a conch shell as Bill's white ashes were passed around the circle.
As each of us spoke a few words of love and remembrance we gave a handful of his ashes to the sea. This done, roses carried out by us all were tossed into the circle center, a cry of 'Aloha nui loa, Bill' sounded amid splashes thrown high and Bill was sent on his way, Surfer Style.
Bill was a surfer's surfer and, solemnities notwithstanding, he would have noticed the nice little South Swell waves rolling in on the other side of Cowell's Cove. So we all took off in a quick paddle to honor Bill with a last wave, or two or three. Despite the crowds, we all caught a bunch of very fun waves!"
Photo credit: Marilyn Beller